December
Happy New Year
Our neighbors Lynn and Rick hosted a New Year's Eve party at their home. Great party and nice not to been on the roads.

This is a balloon artist at the Hyatt (one of the several entertainers Chris had at the Hyatt). Chris and David had 8 New Years Eve events around Austin.

Chris needed to check on the entertainment at the Hyatt Lost Pines, so we had New Year's Eve diinner there. As we were dining our neighbor Steve who is the Hyatt's manager came by driving two heavy horses pulling a trailer with kids.
Chris & Martin Skyping with Rowan, Julius, Linda, Sharon & Anthony.
A special present arrived on Boxing Day - our second grandson Rowan Grey Perez was born
Boxing day
Christmas Day 2009 & dinner with Barbara and Larry
Christmas at Sharon, Julius, Anthony and Linda
Neighborhood lights and our tree, music note and horse lights
Skype with Julius, Sharon, Linda and Anthony • Julius sings Rudolf movie
Cold morning
Spending time with the family • movie
The Driskill Christmas party - David Perkoff Music
TCDS Christmas dinner - The Commons - The University of Texas
Dan's Holiday party
Proposed Bastrop airport site across from River Crossing ...hopefully not with flight pattern over our neighborhood!
Bracken in rear view mirror
Central Texas Hot Air Balloon Association holiday party
NARAS (Grammy's) Holiday Party 12/09/09 with Christine Albert, Chris Gage & Marcia Ball - brief QT video clip
November
Cold and rain will not keep Chris from caring for KD & Dancer, nor does it defer Troubador and Bracken from loyalty standing watch
Chris and KD off to ride with Barbara at McKinney Roughs • movie
Barbara & Larry came over for Thanksgiving dinner
Troubador's birthday bones shared with Bracken
Bracken watching for Squirrels and birds
Martin - Yamaha at JIB
Troubador & Bracken 11/15/09 and with Dominique's Stella
Chris and KD heading to McKinney Roughs - movie
For David Perkoff Music, we documented entertainment services for the First Tee of Greater Austin featuring the Special Interest Band and host Austin Police Chief Art Acevedo. - view movie clips
Chris and Patty
Bracken in heat
Survey Crew ?11/09/09
Chris and Dominique heading out to McKinney Roughs to ride with Barbara 11/08/09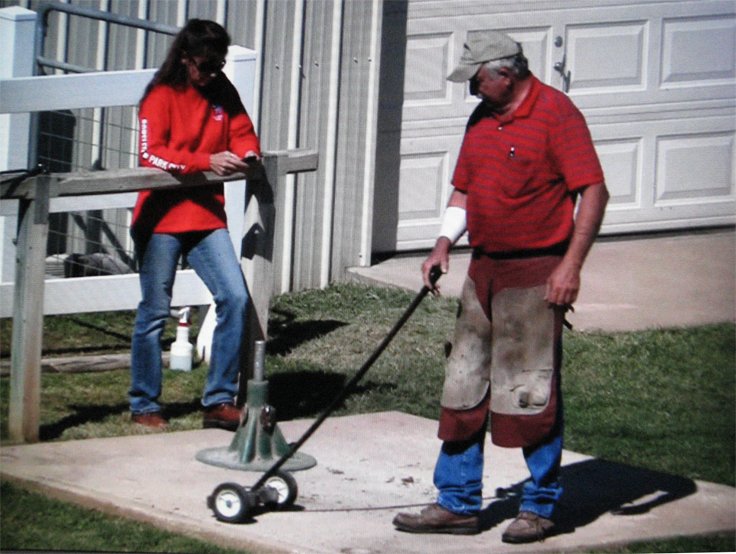 Dancer & ferrier
Chris and KD out for a ride
October
Julius' Birthday skype
Playing ball with Troubador and reluctant Bracken. • View movie • Troubador's become good at handing us the ball. The ball is not near as important as chasing squirrels
While Chris took Dominique to horse show, Martin rode Yamaha to Austin Del Valle Motorcross track
Chris & Martin's segment of the River Crossing Progressive Dinner 10/24/09
Barbara borrowing Chris' tractor • Bracken chasing squirrels
Chris and KD heading out to ride with Dominique & Barbara at McKinney Roughs • movie
Martin, Chris and Ken after Ken helped re-hang our swing in the trees • Troubador persisting with "kick my ball" • Chris & ken composting
Chris and KD • Bracken • movie
Chris off to put Dancer and KD to bed.
Chris & Martin celebrated their 25th anniversary of their first date. On October 5, 1985 they went to eat at Pelican's Wharf (now Hooter's); visited with music producer Peter Butcher at Rollingwood recording studio and then had drinks at the Hyatt Town Lake in Austin.
Martin, Chris & ken 100409
Troubador & Bracken 100209 • movie
Ferrier 100109
Trou and Brac on 100109
September
While Chris took Dominique to a horse event, Martin breakfasted at JIB and went by Austin's Motorcross Track
Dr. Wolff and Troubador at A&M on 09/17/09 • Chris with hay and Trou and Brac on 091809 • Martin & Troubador 092009 • Troubador and Bracken waiting for Chris to check gig at Hyatt Lost Pines • Carl's hamburger on Sept 26th
Chris (Nanny) & Martin (Pop) made a trip to Columbus the middle of Sept. We all went to Cincinnati to visit Sally and Don Gibson (Martin's Aunt and Uncle); drove by the OSU and USC stadium; attended a neighborhood picnic; and enjoyed much quality time with Julius, Sharon & Anthony! View Slide Show, or here are a few pics and a link to more pics and a movie
John Haddad celebrated his 65th birthday at El Sol y La Luna in Austin. Floyd Domino & Jamie Hilboldt; Kerry Awn on stage; John with his 99 year old mother cutting his birthday cake; Chris and Stephanie (David Perkoff's wife).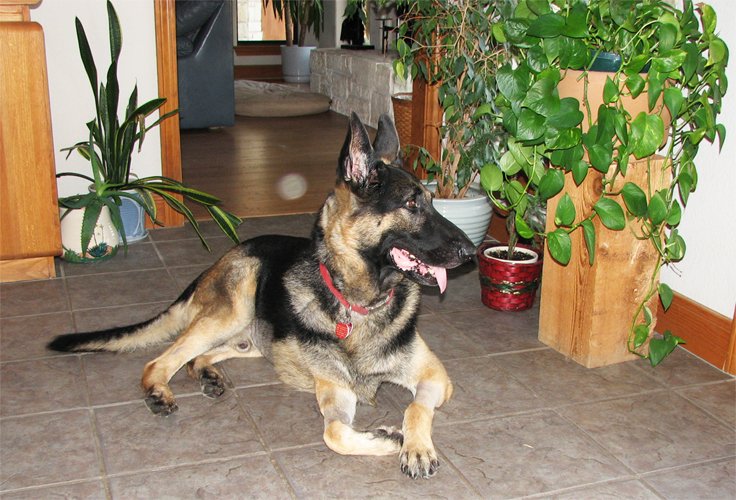 Troubador doin' better 09/06/09
Barbara & Chris were taking KD to mcKinney Roughs, however KD wouldn't unload • movie
Bracken playing ball • Troubador improving 09/03/09 (picked up his ball and carried it around) • movie
Chris was backed into by a Septic truck and her Ridgeline is being repaired - repair shop pics & Bracken with Prius rental
Troubador was referred to the Texas A&M Small Animal Clinic in Bryan for an MRI • back home drinking water with Bracken • view video clip
Last Wed (August 26, 2009), Troubador (4.5 years old) began having serious bouts of what they call "reverse sneezing." It looked like he couldn't get his breath. He'd done that a brief couple of times over the last month, however, it quickly passed and we attributed it to allergies. We took him to our vet and after x-rays and other tests, she was concerned he was bloating and sent us to the South Austin Animal Hospital (where we'd taken Bach). They completed a sonogram and other blood work. Everything came back normal, so they suspicioned it was neurological, as now he was having more severe problems with disorientation and drooling. The Hospital kept him Wed nite and we brought him home Thursday. Later that day we took him back to the Hosp as he was worse. Friday morning they did a throat scan to be sure nothing was stuck or abnormal and every test again was fine. The vet said we might consider taking him to A&M for an MRI. We brought him home Saturday and stayed up all night with him. Initially getting better, then serious turned to worse. Sunday afternoon, as we were unable to get him up to go out, we called Gary who came and helped us load trou into the Murano. We took him back to the Emer Hosp, realizing it was very likely he'd have to be put down. The ER vet said we may need to put him down. However, he suggested that if he did have a brain tumor, or some swelling, he would try steroids (+ other meds) and see what happened over night. Monday morning he seemed to respond to the treatment. Troubador walked out on his own and jumped into the Murano. The vet got us into the ER at A&M, so we drove to Bryan and they were able to do the MRI late Monday afternoon. Dr. Wolf and his staff were excellent!!!

Turns out he has Encephalitis. There's no telling how he got it. It's more than I can describe, so here's a link they gave us.

The problem right now is that until they receive the blood work (3-6 weeks), they don't know what type of disease it is (fungal or infectious). The A&M vet thinks it has to do with his autoimmune system. So Troubador's getting 6 pills twice a day to cover all bases until they can refine the treatment. Unfortunately the prognosis is not good and it will shorten his life.
Sunset as we returned from Texas A&M
August
Bracken & Troubador with Chris & Martin (from security cameras) • Bracken in studio
Sunset and Bracken & Troubador
Bracken attacking new sprinkler with trou looking on
Bracken & Troubador in for their regular afternoon break with C&M - In for the evening
Martin's working on a DVD documenting Phantom Productions' vintage recording collection
C&M took Dancer to A&M large animal hospital & she was given clean bill of health
Souvenir play at Bastrop Opera House with Liz & Bennie • Chris' birthday - Ken, Chris & Martin
Chris heading out to McKinney Roughs with KD to ride with Dominique and Barbara - movie of loading
July
Beautiful sunset with time lapse movie • house across
Skype with Julius, Sharon & Anthony
Chris & KD • Chris, KD & Dominique
Ken, Chris & Martin Skyping with Sharon, Julius & Anthony
River Crossing's 2nd Annual 4th of July Parade • view photos • view video
Chris after filling Bracken's tub
June
Barbara,Larry,Liz & Bennie joined Chris & Martin at the new Austin Music cafe where David and friends a great evening - view brief video
Chris & Dominique heading to McKinny Roughs to ride with Patty
Chris & Patty back from ride • (right ) Chris at Patty's for ride
Lightning over stable • view video
pics from Sharon of Julius at Columbus tractor show
24th Anniversary
May
Tractors in the neighborhood - video
Sunset in May 09
Chris & Dominique take horses to "bomb proofing" event • movie
Julius, Sharon and Anthony came to Texas! • view slide show • QT movie
Mother's Day
Found these pics on two camera cards. Pics from Sheila and John's wedding; Linda, Sharon, Julius and Anthony's visit to Cedar Creek in 2008 and Austin Sunset with Chris' wind chimes
Ken helped Chris take down a tree damaged by wind and worked on the corral.
Chris, Dominique & Patty out for ride • view video
Flying Bracken • view video • Bracken's training certificate
Chris & Bracken w/Dominique & Stella at Dog class • Troubador looking on • view video
April
Chris & Dominique out for ride • view video
Hydro Mulching yard video
Ken, Chris & Martin Skyped with Julius & Anthony
Chris coming back from checking on Tracie's gig at the Hyatt Lost Pines Ball Room
Chris gave Marin a vacation Amtrak train trip from Austin to Alpine & on to El Paso • view slide show • view video • bonus track
Dominique and Barbara getting updated on Dancer and KD care • Martin in BDay hat & Beatles Abbey Road award from Chris
Picture frame from Julius, Sharon & Anthony
Skype call with Julius, Sharon & Anthony wishing Martin Happy BDay & Julius as Easter Bunny - video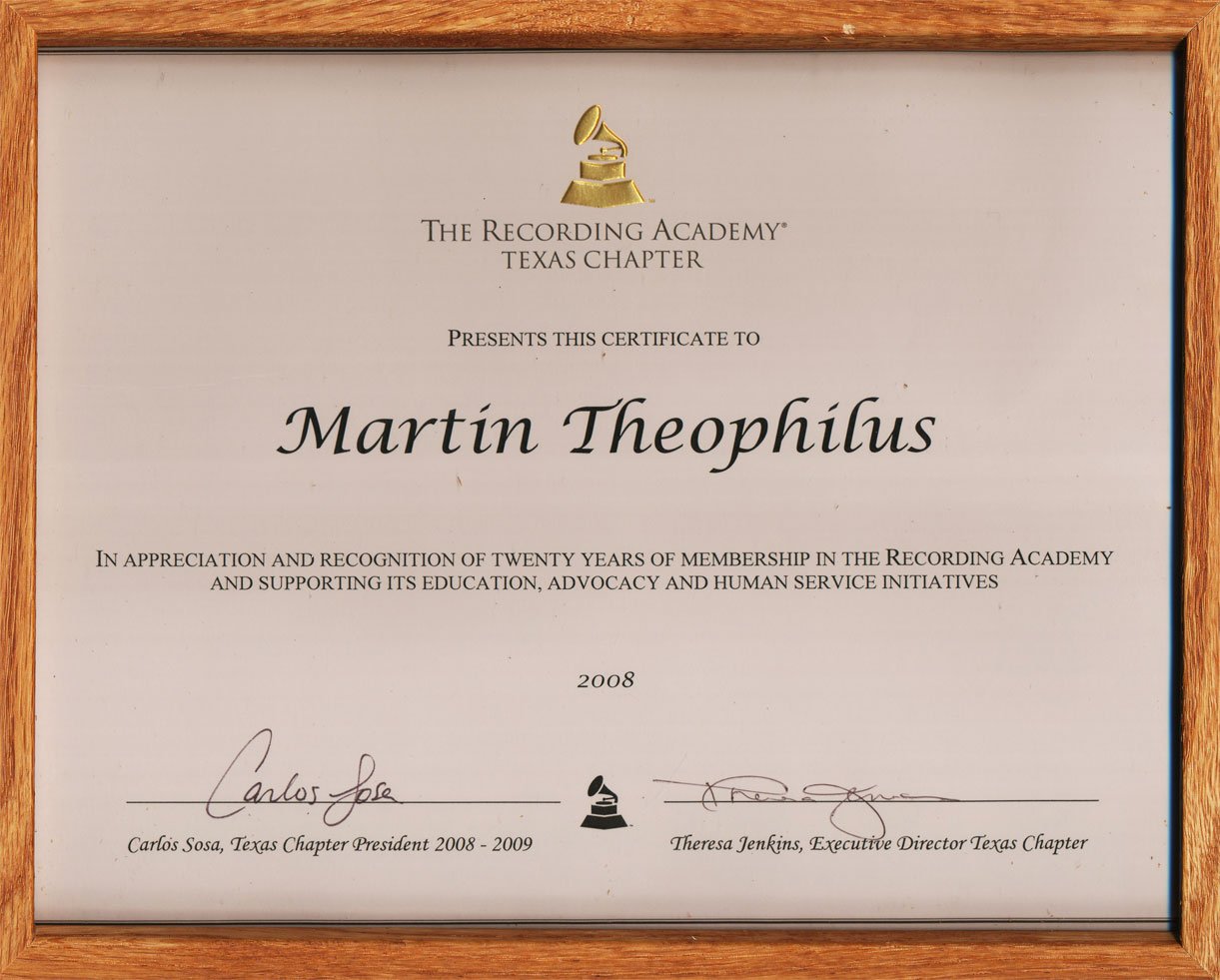 Martin receives NARAS (Grammy) certificate
Martin and Yamaha - video
Chris with Dancer on wash rack, Martin with Dancer & KD, Troubador and bracken and Martin in studio editing the TCDS DVDs - video
Chris taking and unloading Bracken & Troubador for vet visit
March
Spanish recording session with Ludim, Mike Genesis and Emmanuel
Picture of neighborhood shot from plane by Bennie Wallace
Marjorie's Birthday Party with horsy, artistry & architectural folks - view video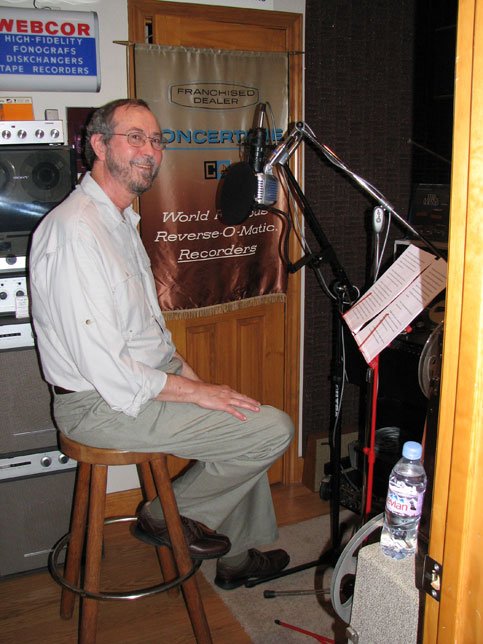 Jim Stricklan in Phantom Productions, Inc.'s studio recording narrative for TCDS Medicaid 101
Gordon Lightfoot - Bass Concert Hall - UT 03/03/09
March sunsets - drive into River Crossing
February
Fire East of Bastrop burned 750 acres and destroyed 25 homes. We had just finished lunch when we saw the smoke - view brief movie
House across street
Skyping with Julius, Sharon & Anthony - Anthony receiving massage and body blows from Julius
Chris & KD riding with Dominique, Patty and Patty's friend from Conn
Chris & Dancer mucking
Chris & Martin - Valentines - Christine Albert and Chris Gage with Chip Dolan at Tom & Vicki's - video
Chris & Martin - Valentines
Julius & Anthony & Chris & Martin - Skyping Valentines - video
Troubador & Bracken • Also movie of Bracken and Troubador playing rope and getting ready to go for a ride
Chris & Dominique walking horses & visiting new neighbors - video - new neighbors house
EveryChild's Annual Benefit Event- Feb 8, 2009 at Stubb's Bar-B-Que, Austin, Texas
Troubador & Bracken
Dominique working with Chris & KD
C&M Superbowl Party
Bracken's 2 Year Old Birthday Feb1 - (hamburger patty at Jack-In-the-Box)
January
Chris & martin Skype with Julius, Sharon & Anthony 01/31/09
Chris and KD
Chris and KD returning from treatment
Skype video visit with Julius, Sharon & Anthony
Chris (Dancer) and Patty out for a ride while KD looks on
Chris and David working on DPM files
Peter and Elaine visited for a week around New Years - Peter, Elaine, Chris and Martin video visited with Sheila and Michael (UK) using Skype
Peter, Elaine, Ken, Chris and Martin celebrated New Years dinner together - view movie sharing some laughs and Skype
"Phantom Productions" is the registered trademark of Phantom Productions, Inc. Copyright 2008
All pictures and content on this web site are the property of Phantom Productions, Inc.