Chris & Martin's ScrapBook
Our Canine Family
Spot (Chris) • Susie (Martin) • Pepper (Martin) • Pepper & Baron (Martin)
Gunta with Chris' Dad,Al, Anthony & Ken (Chris) • Baron (Martin) • Tonya & Baron (Martin) • Baron & Bear with Carol (Martin)
Snoopy (Chris) • Shilo & Twister(Martin)
Ceda (Chris) • Kelly & Brandy (Martin) • Kelly • Kelly & Shannon (Martin)
Orion & Ceda (C&M) • Orion & Onyx • Onyx
Orion & Bach
Bach, Chris & Martin 2004
Bracken & Troubador 2010
Bracken 2013
Reflections upon the celebration of Bach's life...August 18,2004
Bach was so much a part of our life. He split his time between Chris and Martin's offices always giving us equal time. He loved to have ice as it came out of the refrigerator door and had learned to "whisper." He could bark loud and medium, however could make a very small "oof" when asked to whisper. He sang. Really! When he heard sirens, he would hold his head back and hit this deep solid note and hold it for the longest of times. He always sang for our birthdays.

In the garage where they slept, we'd provided fans and blankets to keep the dogs cooler and warmer depending upon the season. However, when we built the new house two years ago, we gave them a room of their own with air conditioning. How Bach loved to wander about outside in the Texas heat and then come back to his own room whenever he wanted to cool off.

You would think he "lived to ride." One of us would say "what do you want to do?" and Bach would bound to the garage door and hang by the tailgate of Chris' Pathfinder. When Chris got in to drive, he'd go quickly look under the front wheel well to watch the engine start and then glue his nose to the back bumper as she would pull out of the garage to make it easier for them to get in. As Bach aged, we felt that jumping in and out of the truck was hard on him, so we bought him a ramp. When preparing boxes to ship, Bach would get excited by the boxes and sound of the packing tape, knowing he had a good chance of a ride to the Post Office, or FedEx.

We are going to miss Bach so very deeply. We were so lucky to have Bach in our lives. He gave so much love and I know he felt it in return. It is incredible that over the last several years we were able to work more at home and spend quality time with him.

Sasha, our 8 year old Doberman is confused and lonely. From the time she came home Bach was with her 24/7. They even shared the same kennel cage when we went away on trips. Bach gave Sasha so much love. He would clean her ears and face and allow her to do anything she wanted with him. Bach disciplined her all of 4 or 5 times her entire life. They never quarreled over bones and for several years, Sasha would ride on Bach's back when we were in the Pathfinder. When Sasaha was little, she'd open her mouth wide and hiss at Bach like a snake. We called her "the shark." When Sasha would begin barking at visitors from the Dining Room, Bach would come upstairs to Martin's Office to show he was not guilty.

Bach and Sasha always came out to our new property to romp around the land and wander through the house as it was being built. Stairs were new to them and a funny occasion as they learned to climb and go down. Once completed and Dancer (Chris' Quarter horse) moved in with us, Bach took to being a Farm/Ranch dog like a duck to water. Bach always went around with hay on his back and was constantly licking out the empty horse feeding bowl. Bach would lie in the stable hay room door while Chris fed Dancer and Moonie every morning. Bach touched noses with dancer when he first met her. Quicktime video

Bach liked eating out. Most often fed in the garage, Bach would pick up the corner of his bowl and carry it outside to a nice patch of grass to eat. We never could get him to bring the bowl back. However, Bach and Sasaha used to have a bed made out of an old water bed frame. Our previous German Sheppard (Orion) eventually could not get in and out of that bed, so we'd cut out a piece and built a ramp. Bach liked to get his ball, go to the top of the ramp and drop it so that it rolled down the ramp into his food bowl at the bottom. He probably should have taken up golf. Bach would come in and have ice first thing in the morning and several times during the day.

Bach would shed during the Winter months and often leave what looked to be little lucky rabbits feet. We called them "bits O Bach" as we'd pick them up.
Sasha's parents Austin Police Dogs • Bach (01/11/94 - 08/18/04) & Sasha (02/26/95 - 07/17/05
Troubador (11/26/04)
First Birthday - November 26,2005 - view QuickTime movie
click on pictures below for a larger image
May 2006
November 18, 2005
Hi, Chris and Martin,

Hope Troubadour has settled in and is everything you wanted him to be. I should have
written you last week to let you know the big news, but with the shows and traveling, just
haven't been at the 'puter. You may not want to tell Troubadour that his father at the national
specialty was awarded United States Grand Victor. That is top dog in the whole country.
I say that you may not want to tell him this as he may not let you into his inner sanctum
now that he is such royalty. It was quite exciting to see Honky Tonk Man win the top
award over some 700 German Shepherds. As I had told you, he was #2 last year, but I bred
AOL to him rather than the #1, Marquin's Extra Extra, because of some of the temperament
issues that I saw. As far as I know there have been no temperament issues with the Honky
Tonk dog. Let me hear from you, and let me know what you call him. (other than spoiled )
Best Regards,
Carolyn)
Bonnie Bracken 03/23/07 Bracken joined our family!
Heading to new home • Troubador?
Troubador was referred to the Texas A&M Small Animal Clinic in Bryan for an MRI • back home drinking water with Bracken • view video clip
Last Wed (August 26, 2009), Troubador (4.5 years old) began having serious bouts of what they call "reverse sneezing." It looked like he couldn't get his breath. He'd done that a brief couple of times over the last month, however, it quickly passed and we attributed it to allergies. We took him to our vet and after x-rays and other tests, she was concerned he was bloating and sent us to the South Austin Animal Hospital (where we'd taken Bach). They completed a sonogram and other blood work. Everything came back normal, so they suspicioned it was neurological, as now he was having more severe problems with disorientation and drooling. The Hospital kept him Wed nite and we brought him home Thursday. Later that day we took him back to the Hosp as he was worse. Friday morning they did a throat scan to be sure nothing was stuck or abnormal and every test again was fine. The vet said we might consider taking him to A&M for an MRI. We brought him home Saturday and stayed up all night with him. Initially getting better, then serious turned to worse. Sunday afternoon, as we were unable to get him up to go out. We took him back to the Emer Hosp, realizing it was very likely he'd have to be put down. The ER vet said we may need to put him down. However, he suggested that if he did have a brain tumor, or some swelling, he would try steroids (+ other meds) and see what happened over night. Monday morning he seemed to respond to the treatment. The vet got us into the ER at A&M, so we drove to Bryan and they were able to do the MRI late Monday afternoon. Dr. Wolf and his staff were excellent!!!

Turns out he has Encephalitis. There's no telling how he got it. It's more than I can describe, so here's a link they gave us.

The problem right now is that until they receive the blood work (3-6 weeks), they don't know what type of disease it is (fungal or infectious). The A&M vet thinks it has to do with his autoimmune system. So Troubador's getting 6 pills twice a day to cover all bases until they can refine the treatment. Unfortunately the prognosis is not good and it will shorten his life.
Bracken playing ball • Troubador improving 09/03/09 (picked up his ball and carried it around) • movie
Dr. Wolff and Troubador at A&M on 09/17/09 • Chris with hay and Trou and Brac on 091809 • Martin & Troubador 092009 • Troubador and Bracken waiting for Chris to check gig at Hyatt Lost Pines • Carl's hamburger on Sept 26th
Troubador & Bracken 100209 • movie
Ferrier 100109
Trou and Brac on 100109
Bracken chasing squirrels
Playing ball with Troubador and reluctant Bracken. • View movie • Troubador's become good at handing us the ball. The ball is not near as important as chasing squirrels
Bracken in heat
Troubador & Bracken 11/15/09 and with Dominique's Stella
Troubador's birthday bones shared with Bracken
Cold and rain will not keep Chris from caring for KD & Dancer, nor does it defer Troubador and Bracken from loyalty standing watch
Bracken in rear view mirror
Spending time with the family • movie
Christmas Day 2009
Bracken & Troubador • movie
Bracken and Troubador
Bracken's Birthday - to Bastrop's Carl's with Troubador, Chris & Martin
Troubador & Bracken 02/13/10
Troubador and Bracken on cold Feb morning
Our first snow after 10 years on the property • movie
Chris with Dancer, KD, Bracken & Troubador
Troubador November 26, 2004 - November 5, 2012 • with all our love! Trou's movie
Troubador November 3 & 5, 2012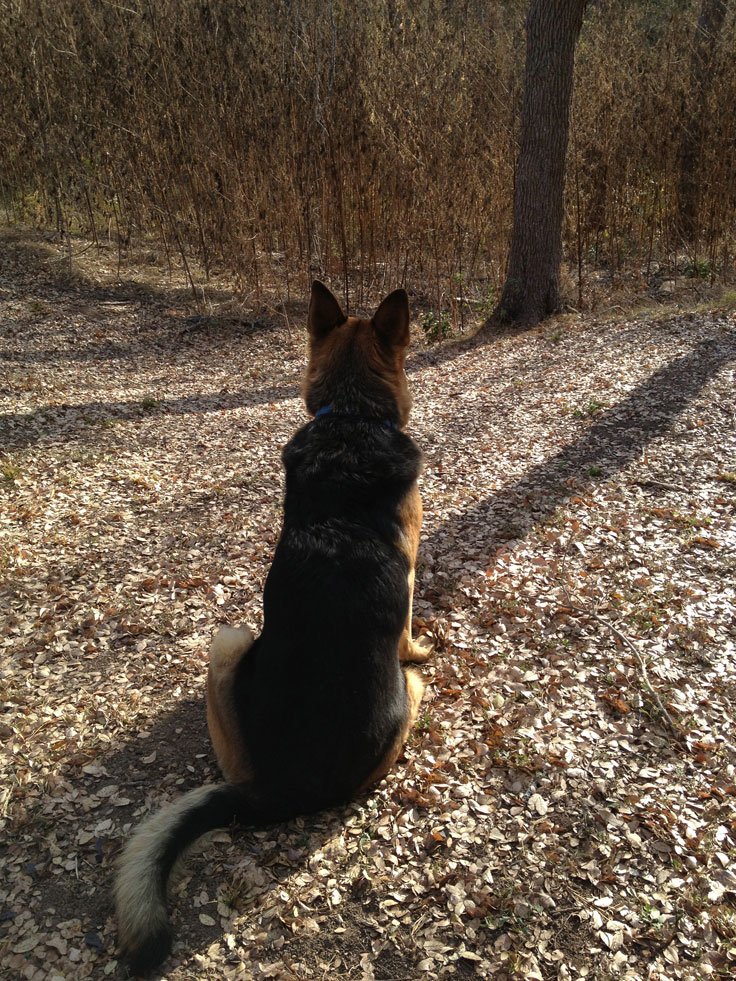 Bracken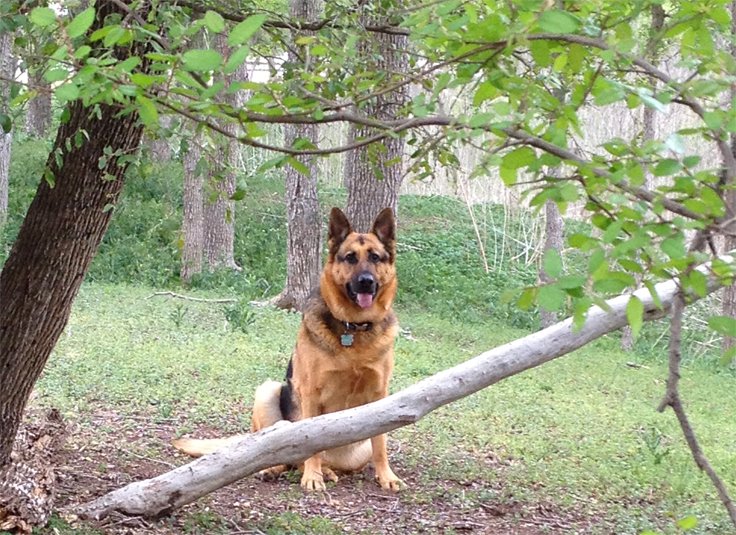 Bracken in the woods
Chris took Dancer and KD out to graze in the front & Bracken & Dancer connected. video
Bracken's 6th B-Day - Carl's • Bracken loves to ride
Bracken meets a raccoon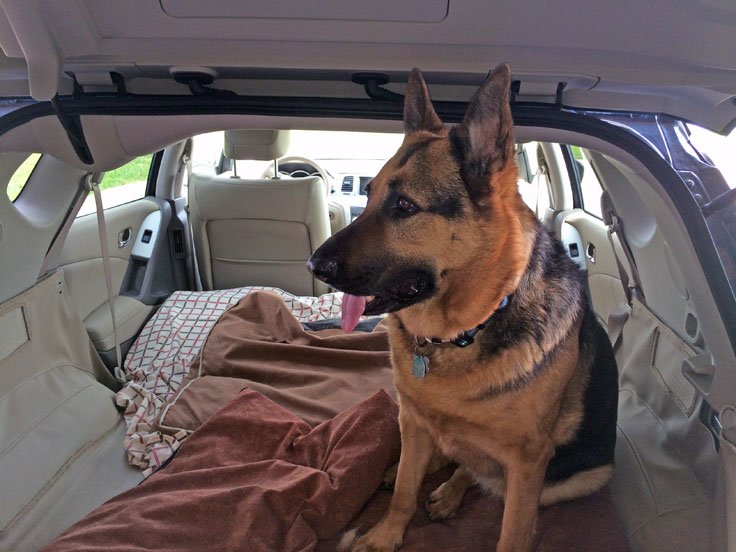 Bracken at seven - March 2014
Bracken April 2014
Bracken 2015
Bracken finally passed her driver's test • can we go ride?
Bracken in various looks
Bracken's most favorite thing is "getting to go" and her bed
Bracken 2016 Bracken going after skunk...luckily unsuccessfully (later not so lucky)
June 2016 - After 9.5 years, Bracken had her first close skunk encounter - happier after a bath (rt )
Bracken July 1, 2016
Christmas 2016
Sunset at Colorado Drive
Bracken and deer standoff • Chris brushing Bracken and Bracken howling...what a voice • video
Bracken Crossroads Vet • Brack sad as we head out to CTBA Christmas party
Another recorder arriving • Bracken waiting for Chris
Bracken chasing crow from tree and then a squirrels jumps down and runs to another tree • video
Bracken and Martin in the woods
Martin took Bracken for ride while Chris was out with Barb, so these are the many happy Bracken riding faces
Chris & Taffie out for ride with Jeannie • Bracken waiting Chris' return
First frost 11/20/2016 8 Bracken and Taffie • Brack
Bracken at night on wash rack • Bracken & Martin front porch
Home to stable cam • Bracken with big birds on Bill's and chasing bird to woods
Bracken and Martin
River Crossing Halloween hay ride
Bracken ready to go for a ride! • action move
Bracken • Frog in Chris' shoe • Bracken looking for Chris at HEB • deer on the run
Bonnie Bracken looking sharp
Chris, Bracken, KD, Taffie and Farrier
B out front • Bracken out with Chris in the morning
Bracken and Moonlight
C&M DQ with Bracken
Bracken much better with more energy after receiving thyroid meds - Out with Chris at the Stable • Chris brushing Bracken
Bracken at vet for checkup - after a pesky fly - diagnosed with thyroid deficiency • Bracken loves cheese
Bracken & Martin out for lunch and harmonizing
Bracken dealing with birds in the road • video
Evening rain • Martin Bracken quiet morning porch • KD trying to lighten the muck cart
Bracken and Chris • Bracken stalking armadillo
Chris and Bracken at the stable in the August rain • hay room door accidentally came down on Bracken • video
Bracken on a rainy day and taking her pills
Bracken watching squirrel that just ran in front of us.
Bracken watching for Chris • visiting with Barbara
Bracken watching for Chris, chasing squirrel and early morning out with Chris
Martin and Bracken
Chris and Jeannie out for ride
Bracken and Martin front porch sittin'
Bracken sleeping in bedroom, waiting to come in during the night and out at the hay room.
Bracken and Martin waiting for Chis at HEB • Chris taking mower for service
Bracken's Birthday • video
Bracken about to turn 10 • Baby rabbit was in our garage
2017 Superbowl • Brack out early with Chris
Bracken & Martin • Bracken & Squirrel - relaxing
The German Shepherd Rumor (left )won the Best in Show in the 2017 Westminster Kennel Club • Bracken (right) is proud! - we posted the above on FB
Bracken stalking and barking a a passing large bird • video
Bracken with squirrel playmate
Chris, KD, Taffie & Bracken • Bracken and Turkey Buzzard
Chris, Shirley & Jeannie heading out for ride in River Crossing
Bracken watching Chris and the Farrier
Happy Bracken out for a ride
Bracken and Texas star • Brack in her room • Brack front
Thank you Chris! Very cool birthday!!! Love!!!! • video • Bracken on watch
Chris, Taffie and Bracken
Lizard • Bracken ready to go & waiting for Chris • video
Page 1 of 5 • Go to 2 3 4 5 Texas Houses
"Phantom Productions" is the registered trademark of Phantom Productions, Inc. Copyright 2009
All pictures and content on this web site are the property of Phantom Productions, Inc.