Click here to view our annual Happy New Year letter
Celebrated Christmas with Sharon, Anthony, Julius and Rowan • view movie
Charlotte & Rusty joined us for a wonderful Christmas dinner prepared by Chris • view movie
Getting Dancer, KD, Troubador & Bracken back to normal • C&M on Christmas Day • back to Trudy's • view movie
We attended Courtney Layland's wedding on Dec 22, 2011 (movie) and then celbrated Mike's birthday at Abuelos
Skyped with Linda, Sheila and John while ASJR were at Sheila's for dinner
December 16, 2011 celebrated Christmas with the Central Texas Ballooning Club • view movie (Chris won a great Fly Girls calendar)
United Kingdom trip Dec 4 to Dec 14, 2011
View page • view Family video • view London video
November
Troubador's 7th Birthday 11/26/11 • Trou Brac not feeling well • Waiting while Chris gets groceries
Chris with Dancer (not eating) • on way to vet • grazing
Martin was interviewed by Will Burdette on Nov 22. Will is conducting a research study entitled "SoundWriting Oral History Project" for the Digital Writing & Research Lab at The University of Texas at Austin. For his Ph.D. dissertation, Will is conducting interviews to gather information on people's skill acquisition in audio recording.
Clouds...NO rain • Chris pulling out trailer to take KD to McKinney Roughs and ride with Barbara • Dancer having difficulty getting up • movie • a few days later...rain
Skype with Julius, Sharon & Anthony Nov 12
one the 4th and 5th we shot a video for Mike Murray of Peter Koestenbaum's "The Final Word on the Leadership Diamond - view clip
On Nov 3rd we visited with Martin's long time friend Sylvia and her daughter Michele prior to the Dallas video shoot
October
Chris & Martin's ScrapBook - Sharon, Anthony, Julius & Rowan visit Oct/Nov 2011 • more • slideshow • video #1 #2 #3
In Oct we shot a video for the Texas Center for Disability Studies at the UT School of Social Work • view video clip
Martin took Yamaha out to motorcross track and back
David played at the South Hyde Park Cafe • video
27th anniversary of our first date - October 5, 1984 • Troubador & Bracken out for a burger
We finally received some rain! scene out our master bath window. some movie clips
September
Chris & KD attended a horse event with Barbara • Martin rode & another chopper came over • movie
Bracken Squirreling • Great Austin restaurant Hickory Street closes Oct 1, 2011
Scenes around Bastrop on 09/18/11 after fires. On top left three horned Longhorn. On Sept 20th helicopters and fire fighters still at work on hot spots • video
Skype with Julius, Sharon & Anthony • Rowan pic from Seattle
Chris unloading after ride with Barbara at McKinney Roughs • video
Chris was able to briefly ride KD on 09/16/2011 • video
Chris shot video of The Jackie Bristow Trio at a DPM event at the Hyatt Lost Pines on 09/16/11 • movie
Sharon & Rowan in Austin for Sharon's biz meeting with Kimberly who was in from Columbus with Vivian. Kimberly's Mom Kathy had C&M over for supper and Chris & Kathy took care of Rowan and Vivian on Sat. Al & Wilma brought them back to Cedar Creek after having lunch at the Domain on Sunday. view video
Chris taking care of 4 extra horses from the fire evacuation areas (bottom) Horses goin home - video
Then on September 5, 2011 another fire broke out behind the new Cedar Creek High School which is only 3 to 4 miles from our home. Video
Later on the 5th Chris' horse friends contacted her about keeping their horses as they were being evacuated. So for a few days Chris' herd grew.
September 4, 2011 a brush fire broke out on Hwy 21 East of Bastrop and turned into a horrific wild fire. We were taking our dogs for a drive and were east of Bastrop that afternoon, drove out Hwy 21 and shot some video with a helmet camera that we keep in the Murano. Here's links to a short (2 minute) and a long version (5 minute) on YouTube.

After those videos were posted, we were contacted by the man who was on his roof with a garden hose trying to save his home. It worked. Here's his video (pictures above) only minutes after we went by as he evacuated the area. Here's a link to the satellite thermal view of the Bastrop fire.
Sept 3 Chris videotaped DPM event at the Hyatt Lost Pines - video
August
KD, Bracken, Troubador, + Chris washing KD & Dancer and Chris with Dancer mowing grass and treating leg • movie also shows land prior to being cut back
Martin Yamaha ride 08/14/11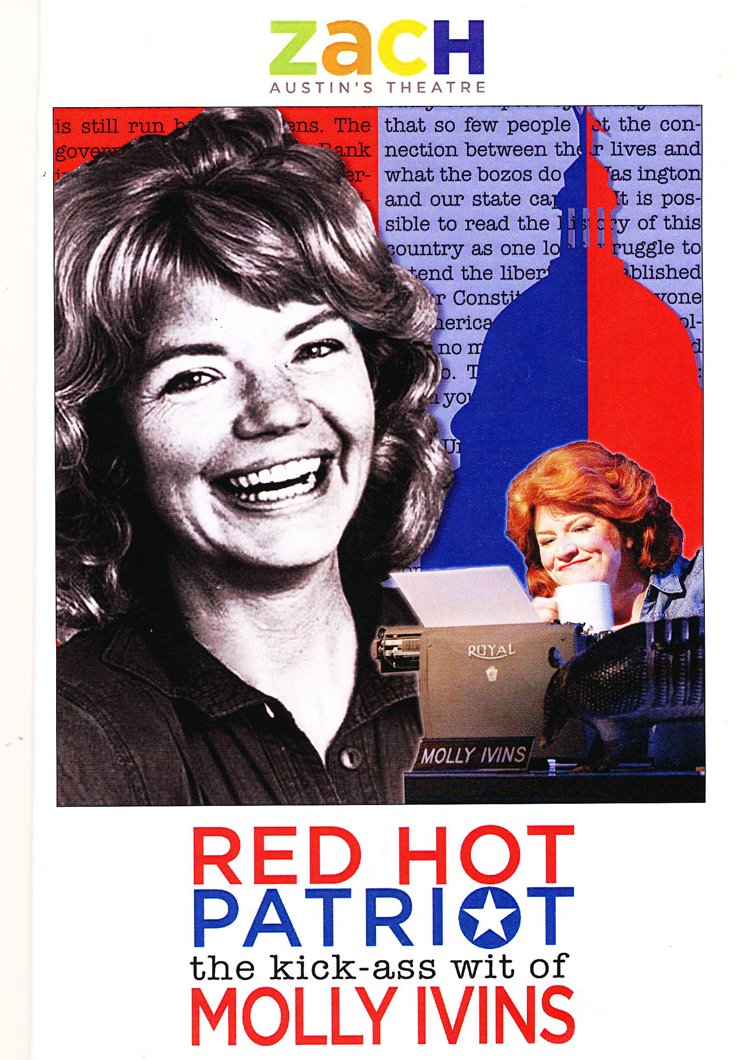 Molly Ivans at Zach Scott with Mary & Mike
Martin & Chris on Chris's Birthday before heading out to Pappadeaux
Dancer gets a mister on her fan - Austin 50 days + over 100 • (rt) KD
July
Skype 07/31/11 with Anne & Ivan
Skype 07/31/11 with Sharon, Anthony, Julius & Rowan
June
Bracken in the woods after squirrels • Chris cooling down Dancer & KD • movie
Martin rode Yamaha while Chris & KD joined Barbara at McKinney Roughs 062611 • video or small video
Brac Trou 062511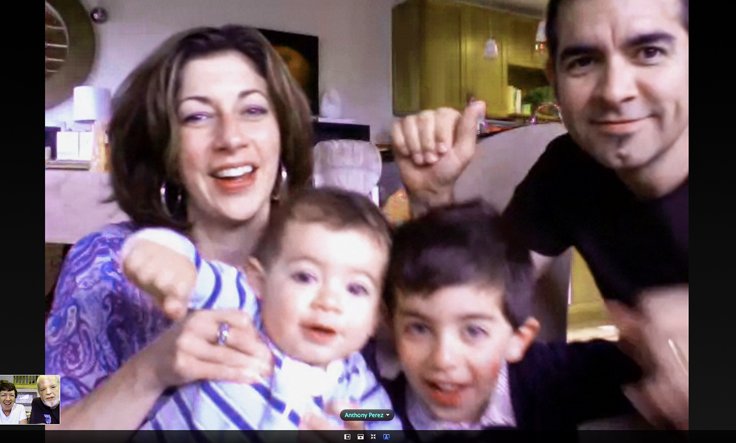 Skype 062411
June 24 & 25th, 2011 • Movie
June 10, Bracken and Troubador playing • video
June 1, 2011 • anniversary • Ampex 200A press release pic • Chris ready for RC Progressive Dinner.
May
Martin's Aunt Sally & Uncle Don
Chris' Seattle trip May, 2011 • Slide Show • Movie
Troubador & Bracken go for burger lunch • view movie
Stormy weather view movie
Bracken keeping an eye on the bird next door
Chris in Seattle • Julius, Sharon & Anthony at Mary Poppins performance (S&A pics)
May 1 Skype with Sharon, Anthony, Julius & Rowan
May 1 Skype with Anne & Ivan in the UK
April view April photos by slideshow
Chris & Barbara went on horse trip to SisterCreek Ranch April 29-30, 2011 • view movie
Easter ride with Bracken & Troubador • Next day Troubador developed serious swelling in his right leg - vet trip - antibiotics
Chris & Martin made trip to Las Vegas to visit with Chris' brother Peter and his wife Elaine who were vacationing in Vegas.
We also attended the NAB conference and saw the spectacular Beatles "LOVE" show. • video
Chris took Dancer for a massage on April 12 •
On April 10th we produced a 2 HD camera DVD of Natalie Phillips-Perkoff's Senior Recital at Southwestern University
Chris & Martin flew in a B-17 in Austin April 09, 2011 • view video • How To Fly The B17 Flight Operations • How To Fly The B17 Ground Operations
Chris SkyDive San Marcos 040911 • view YouTube video w/ SkyDive San Marcos video clips
Chris and KD preparing to join Barbara at McKinney Roughs Sunday 040311 (supv by Bracken & Troubador) - video
March
Bracken & troubador playing ball 03/27/11 • view video
Large moon 03/19/11
Bracken and troubador pre-moonLarg
Chris & KD exercising • video
March 17, 20011 NARAS Grammy Block Party featuring Jimmie Vaughan and Hanson • view movie QT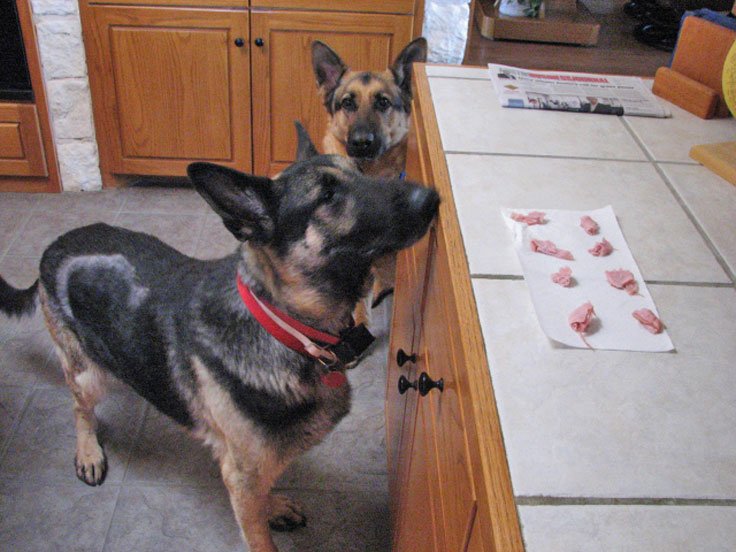 Troubador & Bracken in for lunch
February
Troubador & Bracken watching as Chris & KD prepared to go riding • video
Chris & Martin Valentines Day 2011 • Skype with Anth Sharon Julius & Ryan
Martin provided vintage reel to reel transfer for Austin's Heavy Light Record company
And on Sunday Feb 6, 2011 Chris and Martin hosted their annual Superbowl party
On Feb 5, 2011 Chris and Martin shot Acadêmicos da Ópera's 2 performances at the 2011 Austin Carnaval Brasileiro • view more • view YouTube video
Bracken turns 4, Troubador & Chris' Farrier
January
Chris with Dancer & KD (love the smile on KD's face)
Chris and Martin celebrated their 26th wedding proposal anniversary with Mary and Mike at Baxters in Bastrop
Chris sending Troubador out of the corral - movie
Old Texas house around Bastrop • taken 01/08/2011 • interesting silver statue
OKD watching deer next door & Dancer ready for breakfast
Martin produced animations for UT TCDS Person Centered Planning DADS training • Laura & Michael training • servers being installed across from martin's UT office at the Commons Computer center
Troubador, Bracken Chris and KD preparing for Chris & Barbara's first ride at McKinney Roughs in 2011 (Dancer looking on) KD eating cookies
"Phantom Productions" is the registered trademark of Phantom Productions, Inc. Copyright 2008
All pictures and content on this web site are the property of Phantom Productions, Inc.