Back to 60'S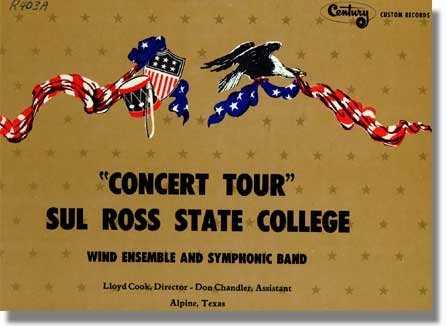 Sul Ross State College Concert Band Tour 1967
While working on his Bachelor's degree in Music, Martin produced most of the music recording for the Sul Ross University recitals, concerts, tours plays and record albums. The Band Director, Lloyd Cook, provided two 30' microphone stands (collapsed to 5') which were erected at each major session. When the band and choir were on tour, Martin would arrive (by car rather than bus) early at each site to set up the recording gear. Here's one of the album covers.
TIMELINE • 60'S • 70"S • 80'S • 90'S • 2000'S • 2010's
Copyright 2008
All pictures and content on this web site are the property of Phantom Productions, Inc.
Please visit the Museum of Magnetic Sound Recording • Hot Air Ballooning downloads at this link